The storm that roared through the middle of the state Wednesday impacted dozens of golf courses in its path. Some were slammed with rain — as much as 4 inches in a couple of hours — while others sustained wind damage in the form of uprooted trees and downed power lines.
At Watertown Country Club, Silver Creek, which runs through the course and eventually feeds into the Rock River, spilled over its banks. Two greens and parts of several fairways were submerged.
"We were hitting very hard," said head PGA professional Keith Buntrock. "Two of our greens, on Nos. 4 and 5, were under water, and the front of (No.) 17. Most of our members who lived on the back nine said their basements were flooded."
Watertown was closed Thursday and Friday.
"We're still a couple of days away from even having walkers get out there," Buntrock said.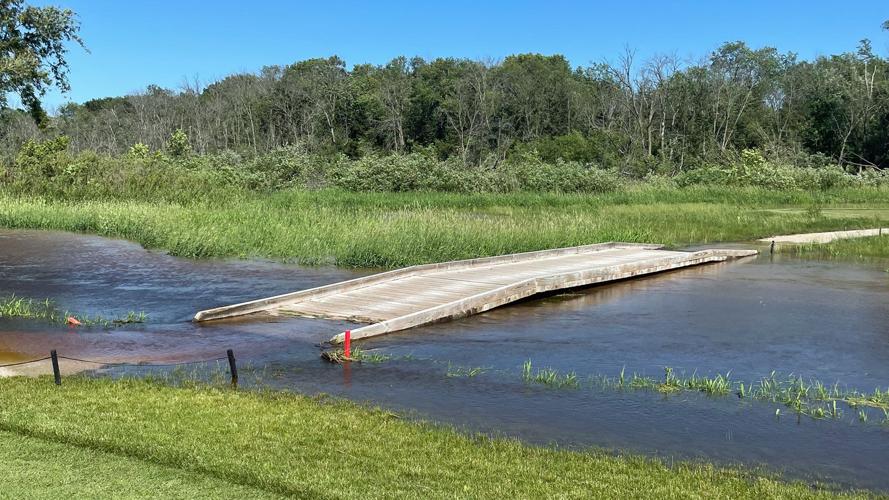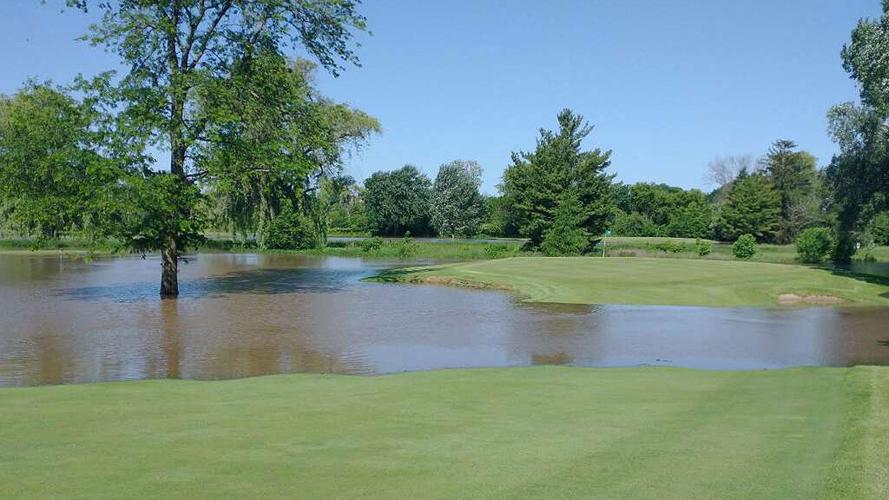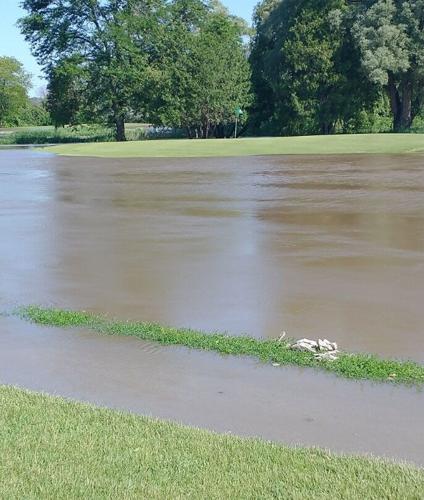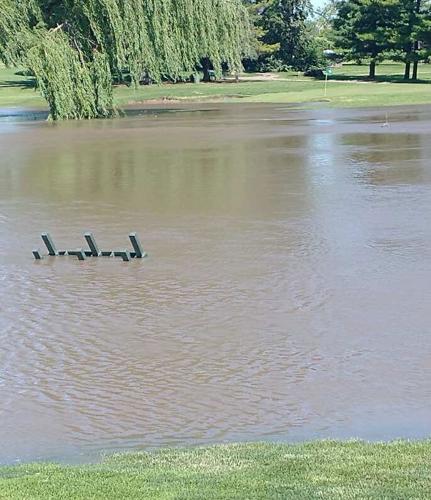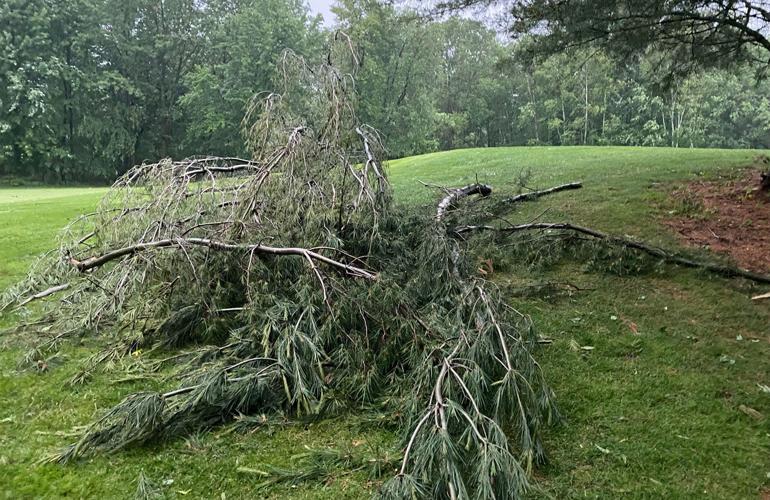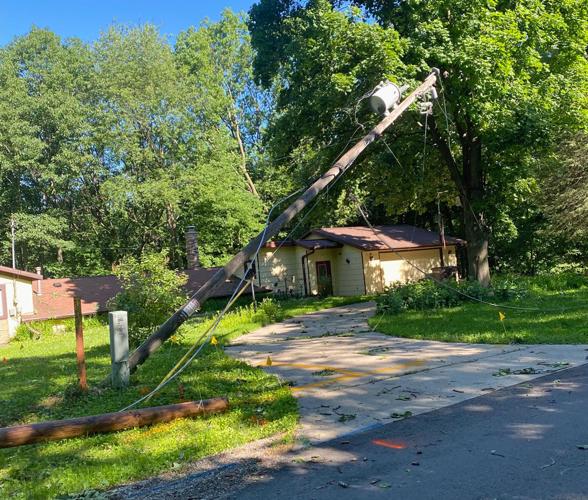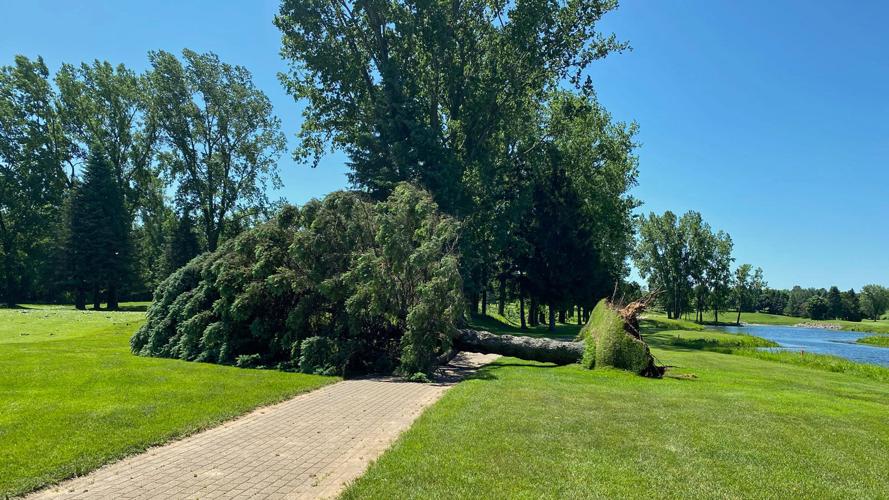 At Erin Hills in Washington County, 4 inches of rain did a number on the bunkers. The course was playable Thursday, but crews were out repairing damage to numerous bunkers and water was being pumped out of low-lying areas.
Fifteen miles away in Waukesha County, a creek that runs through The Club at Lac La Belle flooded and partially submerged several bridges on the course. La Belle also sustained damage to numerous bunkers.
The course was closed Thursday but reopened Friday and was in good shape, according to general manager Tyler Morse.
"The primary reason why we had to shut down was the river running through the golf course was so high, we couldn't get access to the bridges to get over to parts of the golf course," Morse said. "The course itself was good, besides a significant amount of damage to the bunkers, which we unfortunately just got done repairing from the last storm.
"We had a lot of rain in a short amount of time. But we're open today (Friday) and the course dried out nicely with all the wind."
As the storm cut a swath from the southwest to the northeast, it intensified around Green Bay. Thornberry Creek at Oneida in Hobart, just a few miles northwest of downtown Green Bay, lost dozens of trees that were uprooted by high winds.
"We just were able to open up the clubhouse and the course around 11 am (Friday)," said general manager Jeff Wilson. "We still have a good amount of trees that have to be removed. It will probably take us another couple of weeks to get it all cleaned up.
"Around us was difficult, too, because there are a lot of power lines down. It was hard just to get access to the club."
The wind also toppled numerous trees at Oneida Golf & Country Club in Green Bay and Brown County Golf Course in Hobart.
Farther west, Lake Arrowhead in Nekoosa and SentryWorld in Stevens Point were largely spared, although a worker at SentryWorld reported that several trees between the entrance and the field house were knocked down or leaning, and one tree on the course was down.
"There were several broken limbs hanging from trees and limbs on the ground, and many smaller branches, twigs and leaves, which I am sure will be dealt with as the maintenance crew makes its rounds over the next few days," the worker wrote in an email. "All in all, I would say the course dodged a bullet this time."
At 36-hole Lake Arrowhead, head PGA pro Darryl Sorbo said just a couple of trees went down.
"We were fortunate," Sorbo said. "We didn't have any damage at all. I heard Waushara Country Club and Two Oaks (in Wautoma) got it pretty good. It was probably a little more north and east of us that got hit harder."
A person who answered the phone in the golf shop at Two Oaks said "it took some hours" to clean up the debris on the course.
"I know on the front nine two trees got completely knocked down," he said. "Right now those trees are still on the course, but we're playing around them because they're not really in play."
At Mid Valley Golf Course in De Pere, the course closed at 6 pm Wednesday after sustaining minimum damage — mostly downed branches and debris — and reopened Thursday morning.
Still others were spared almost entirely.
"We were pretty much unscathed," said Shaun Finley, head PGA professional at The Oaks in Cottage Grove. "You would never know it came through. No trees down, no hail damage, no anything. We were fortunate, obviously. Ten miles (one way or the other) made a big difference."
With no rain in the forecast for much of the state over the next 10 days, the courses should dry out and maintenance crews will be able to repair washed-out bunkers and pick up debris.
"It will clean up," Buntrock said. "It always does."
.