Andy Murray had won the hearts of the people all over the world. He has reigned over the world of tennis despite it being the era of the 'Big Three' to clinch the grand slam titles. He has been a former world no. 1 and has been crowd's favorite because of her resilience.
However, the player himself is going gaga over another basketball celebrity, Stephen Curry, after he became the MVP after the victory of his team, Golden State Warriors in the NBA finals.
ADVERTISEMENT
Article continues below this ad
Andy Murray congratulates MVP Stephen Curry
Former world no. 1 Andy Murray took to his Instagram story to wish the Most Valuable Player, Stephen Curry, on his achievement. He shared Curry's post with his trophies and stated "Love this guy".
Stephen Curry led his team, Golden State Warriors, in game six against the Boston Celtics and winning it. It was the player's first final MVP award after being part of four NBA championships and seven appearances in the finals.
Roller Coaster ride of Murray
Andy Murray himself had to battle through the tough competition to become a grand slam title holder. In an era when the 'Big Three' were reigning the realm of tennis, the British player rose to the challenge and proved his worth.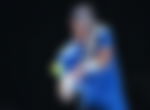 He had won the US Open in 2012 and the Wimbledon in 2013 and then again in 2016.
ADVERTISEMENT
Article continues below this ad
The player had to undergo a risky hip injury, which then proved to be a hurdle and the player has not been able to regain his peak form after that. However, that has not blown the unwavering will and resilience to get back on the court.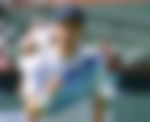 The player recently reached the finals of the Stuttgart Open. However, the Italian player, Matteo Berrettini, defeated him in the finals. He was set to play at the Queens where he has been a champion five times. But due to an abdominal injury, he had to withdraw.
ADVERTISEMENT
Article continues below this ad
WATCH THIS STORY: Serena Williams vs Rafael Nadal—net worth comparison
The player still has time to recover before the Wimbledon and his fans wish for him to recover quickly and reign over the grass court major nonce again.