Bart Cummings' grandsons are taking different approaches to noteworthy training careers but remain faithful to generations of racing excellence. Shane McNally speaks to the scions of a celebrated dynasty
Australia: To say they have big shoes to fill is one of the greatest understatements in world racing. Grandsons of the immortal Australian trainer Bart Cummings, James and Edward know that anything they achieve will, in the short term at least, be measured against the great man.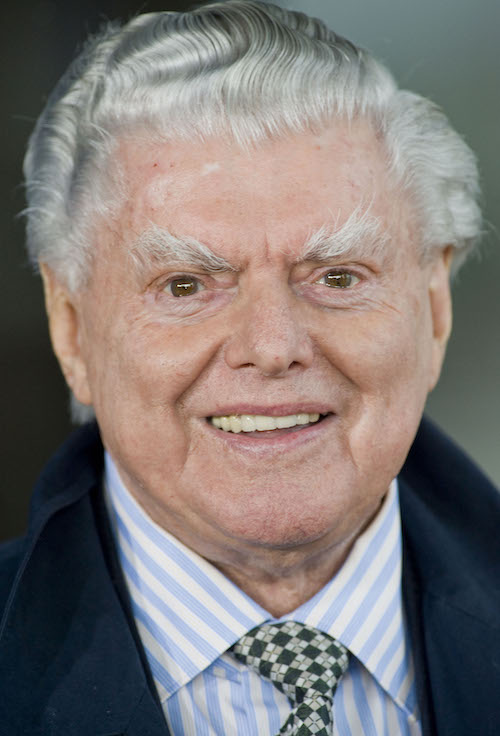 For all that expectation, though, the brothers are achieving remarkable success early in their training careers. They are ensuring generations young and old recognize them as their own men and not simply the descendants of the man who won 12 Melbourne Cups, 13 Australian Cups, five Cox Plates and a total of 33 Derbies among his 246 G1 wins.
James and Edward are fourth-generation horse trainers – fifth generation if you consider great-great-uncle James, who famously won the Alice Springs Cup in 1910 with Myrtle, the little mare after whom Edward's company is now named.
History on their side
Either way, history is certainly on their side. Before Bart created Australian racing folklore, his father Jim – who rode Myrtle – was a major trainer in his own right, preparing champion galloper Comic Court to defy the odds and the seemingly unattainable two-mile distance to win the 1950 Melbourne Cup. Bart's son, the young men's father Anthony, has trained 22 G1 winners and is considered one of Australia's best judges of a yearling.
Be that as it may, James and Edward are taking different paths in their training careers. But in their own individual ways, commensurate with the relative sizes of their stables, they are both achieving outstanding results.
After becoming foreman at his grandfather's Leilani Lodge establishment in Sydney in 2009, James went into training partnership with the legendary conditioner in 2013. He landed his first G1 in partnership with Bart when Hallowed Crown took out the 2014 Golden Rose at Rosehill.
James remembers those years with his grandfather as a time of great scholarship, building on what he had already learned working around father Anthony's prominent Randwick stables as a kid and earning pocket money saddling up runners on the weekend.
"When I was at boarding school, I remember walking along the corridor with a coffee I wasn't supposed to have and the maths teacher asking me who was going to win the (Melbourne) Cup on Tuesday. I thought he was somehow having a dig at me about the coffee but he was genuinely after a tip and I was entirely oblivious that the race was only days away!"
'I learned so much from my grandfather'
"I learned so much from my grandfather," he recalls. "He was forced to tell me everything he knew because he spent a lot of the time in a hospital bed in declining health when he was my boss and I was foreman. The business was beginning to decline because it's not easy to sell shares in yearlings from a hospital bed. He showed me both sides of the business."
James says he also learned plenty from his father but remembers his mother doing her best to shield him and brother Edward from the constant presence of horse racing. It worked for a while but was ultimately a futile exercise. "It was hard getting away from racing growing up, but not impossible," James recalls.
That removal from racing didn't last long, however, and after a few short years as a trainer, James was right at the coalfa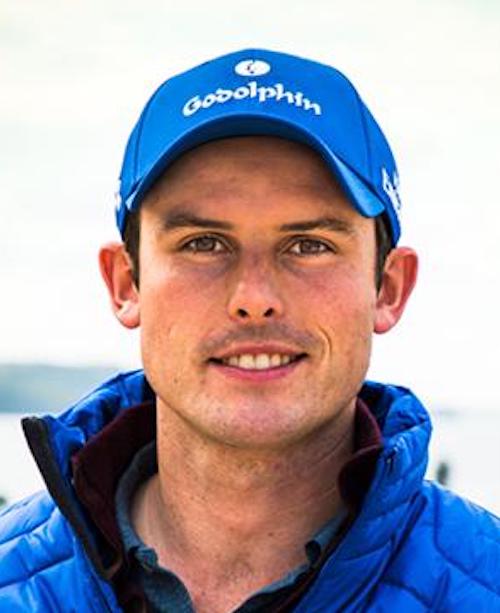 ce of one of the world's great racing precincts. Bart's death in 2015 forced him into taking over the entire role earlier than anticipated and just two years after that he became Godolphin's head Australian trainer.
Things were only going to get bigger
Moving to Godolphin's 126-acre Osborne Park property in Sydney's north-west, James had access to state-of-the-art facilities including three grass tracks and an all-weather circuit. He had immediate success, winning the G1 Flight Stakes at Randwick with Alizee just three months after taking over the stable.
Things were only going to get bigger. Just 18 months later, James and Godolphin nailed the quinella in the world's richest two-year-old race, the Golden Slipper at Rosehill, when outsider Kiamichi downed the heavily backed Microphone.
The stable continued to grow over the next couple of seasons before James says they "streamlined" numbers down to 257 horses. That's right: 257 is the number achieved after cutting back.
"We had too many at the start," he says. "It's about getting the right balance. We're not playing the numbers game; we're always looking for a champion.
"We've got a pretty good horse in Anamoe and we will see if he stamps himself a genuine champion," he goes on. "There was speculation he'd be retired after the Queen Elizabeth, but we weighed everything up and kept him going. For us it was a commercial decision and he can add further to his already very strong racing record in the spring."
If Anamoe can be described as only a "pretty good horse", then it's clear that James has very high expectations. This is the Sires Produce and dual Guineas winner that was widely considered a good thing beaten in last year's Cox Plate, when he was edged out by globetrotter State Of Rest before an unsuccessful protest against the winner. Earlier this year, before failing on a bog track in the blowout Queen Elizabeth Stakes, he was ranked equal 12th-best horse in the world.
Spend 10 minutes with James Cummings and it becomes evident very quickly that the young man has a proactive approach to everything in racing. He is not prepared to just tread water and wait for opportunities to arrive; he would rather make the opportunities happen. For all of that, though, he rigidly commits to process, whether the horse is restricted class or a G1 galloper.
'I just love training horses'
"My training philosophy is, why do tomorrow what you can do today?" he says. "I just love training horses and working them in the morning, seeing the development they've been able to show. It's wonderful to have a good team around you and there are some pretty good judges in the stable.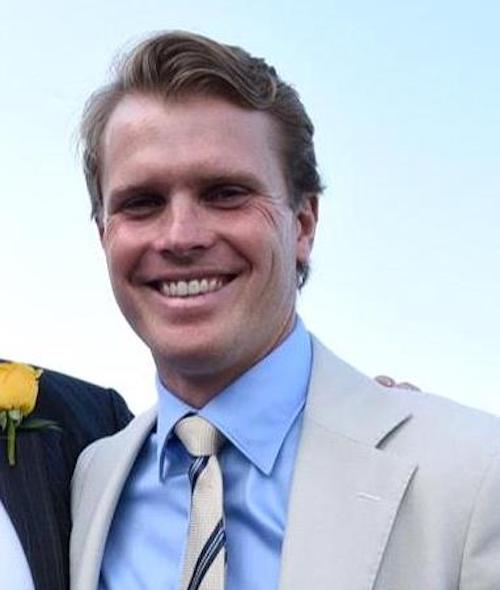 "It's an important principle that despite the occasion of a race becoming greater, there's no need to put an extra pressure on the horse. The system that they follow is the system that we adhere to."
James Cummings finished the 2021-22 Australian racing season a clear second behind the all-conquering Chris Waller stable on the Sydney trainers' premiership – with the best strike-rate of any Top 20 trainer, Waller included. Cummings won his 30th G1 earlier this year and raced past the 1,000-win career mark.
Older brother Edward is more low-key on the Australian racing landscape, with fewer than 50 career wins to his name as last season concluded at the end of July. Yet despite the much smaller stable, he has already nailed three G1 races with his exceptional mare Duais, who is an early favorite to catapult him into the international spotlight in this year's Melbourne Cup.
Edward trains at regional Hawkesbury but don't let that fool you. Until 2017, he trained in the pressure cooker of Sydney with father Anthony, who learned his trade from the master himself.
When Edward felt it was time to put into action what had been handed down from his famous father and grandfather, he moved 120 km north-west in early 2019, where he could establish a stand-alone property in a thriving racing district.
"Moving to Hawkesbury was a combination of things," he explains. "It was close enough to Sydney but also provided opportunities the city didn't always offer.
"I wanted to develop my business instead of clamoring for boxes over time, which would have been the case if I stayed in Sydney. The introduction of the provincial championships and other series have provided genuine incentives for training out of the metropolitan area, while traveling to Sydney only takes an hour and ten minutes. I started with just three horses but that's grown to 20 and it's expanding."
Stable star Duais took her form to a new level in the Australian autumn with wins in the Australian Cup over 2,000 meters at Flemington and Tancred Stakes over 2,400m at Newcastle (relocated after the Rosehill meeting was washed out).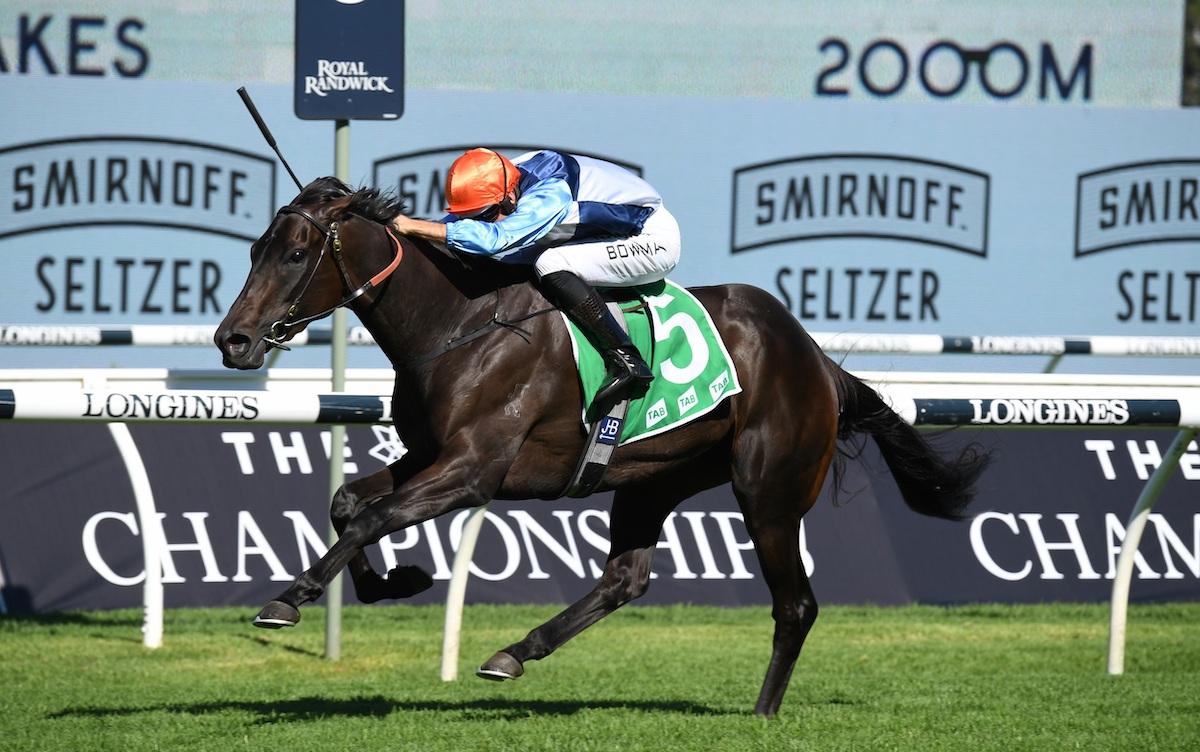 "I'm setting here for what I hope will be a big spring," Edward says. "She's eligible for all the best races like the Caulfield Cup, Cox Plate and Melbourne Cup and time will tell which path she takes. She won the Tancred like a horse who will have no trouble running two miles."
If Edward has remained faithful to one particular Bart Cummings trait, it's the need for time and patience. He is confident the growth of the stable and the success of his horses will benefit from the practice Bart turned into a trademark.
"Everything I know in racing has been learned from my father and grandfather, it's as simple as that," he says. "There's no hiding that fact. Horses will often push back if you push too hard; they'll tell you to show patience.
'There's no rush to get numbers'
"All in good time…" he goes on. "If my father, grandfather and even great-grandfather are anything to go by, there's no rush to get to particular stable numbers by a certain date. I started with three horses so I'm fairly happy with the way things are tracking."
Both Cummings brothers have exciting times ahead: Edward with an exceptional stayer with a legitimate chance of claiming Australia's greatest prize, and James with a massive team headed by a potential champion.
Just as the brothers have taken different paths, they also have differing immediate ambitions. While older brother Edward simply doesn't have the numbers to aim for premierships, he can aim to win the right races with the right horses.
On the other hand, the younger Cummings definitely has the Sydney trainers' premiership firmly in his sights and is positioned to do something about it. He has great respect for the racing juggernaut that is Chris Waller Racing but also a friendly yet serious warning for the expat New Zealander who put the polish on the legendary Winx and has won the past 12 Sydney trainers' premierships.
"We're coming for him," says James. Don't say you weren't warned.
• Visit the Edward Cummings website – plus more about James Cummings at the Godolphin website
'Frankel might be the equivalent' – focus on Flightline, the 'once-in-a-generation' horse
What They're Thinking: Chris Waller – the higher we raised the bar for Winx, the higher she went
Speaking in (horsey) tongues: an everyday language lesson in equine etymology
Why August is the cruelest month – and not just at the so-called Graveyard of Champions
View the latest TRC Global Rankings for horses / jockeys / trainers / sires