By Jerry Ratcliffe
Perhaps the biggest question of Virginia's training camp, less than a month from the Cavaliers' season-opener against Richmond, concerns the offensive line.
The entire starting five from last season bailed out of the program via the transfer portal, for such far away destinations as Southern Cal, Michigan and SMU. Talk about putting pressure on offensive line coach Garett Tujague, he's almost starting from scratch with unproven backups from a year ago with a few transfers mixed in.
After Friday night's practice, offensive coordinator Des Kitchings said he's watching the progress day-by-day, that coming a couple of days after head coach Tony Elliott said the staff is heavily emphasizing fundamentals in an attempt to not overwhelm the linemen with too much information .
"You know, we have more bodies than we had in the spring, so that's a positive, just trying to get those guys to gel," Kitchings said. "What, two of them played together in the spring, maybe three? So we try to get that group to five, hopefully can get it to seven, eight or nine guys that we can get to work together.
"They're synchronized and working together, and now we get to put the pads on and see if we are playing with good leverage or hand placement, those type of things. Are we set right to pass protection? Things we need for them to do at a high level for us to win."
Kitchings said that Derek Devine, a 6-foot-6, 295-pound senior offensive tackle out of Pittsburgh, has been impressive in camp along with senior tight end Grant Misch (6-5, 247, Sterling, Va.) along the offensive line.
Former coach Bronco Mendenhall and his staff had counted on Devine to contribute heavily to last year's team, but the lineman was sidelined due to injury.
"Having Devine out there is very comforting because he's an older guy, experienced guy and has some confidence," Kitchings said. "Misch has stepped into that role."
With Virginia hoping to place more emphasis on the running game this season, certainly the offensive line will be a key. At the same time, the spot for starting running back appears wide open between fifth-year Ronnie Walker Jr., who is mending from an injury and will miss action in camp, Mike Hollins (junior), Miami transfer Cody Brown (sophomore) and Amaad Foston (sophomore), along with Parris Jones (senior).
While Walker was said to have emerged from spring with the most impressive performance, Elliott has carefully watched Hollins, hoping for a breakthrough in his game. Hollins was off to a good start in Wednesday's opening practice, but was sidelined with cramps.
Brown, who was a star running back in the Atlanta metro area in high school, originally committed to Tennessee but transferred to Miami after a coaching change, then transferred to UVA after yet another coaching change.
"Cody is finding his way," Kitchings said. "He joined us in the summer, so he's kind of got integrated into the team. He didn't go through spring practice (the transfer came after spring), so he hadn't been coached by us.
"So the first day, you can tell he's trying to figure it out. He's trying to have a little more presence, and today (with pads) benefitted him because he's a physical guy. Hopefully we're starting to see more of that coming out of him."
Kitchings said the battle at running back is a daily competition across the rotation, and that no one has yet emerged.
"So we're waiting to see who's going to take it and emerge from practice No. 3," Kitchings said. "We had the shoulder pads on for the first time, so now you can really start to see how a running back separates himself from just out there in a helmet. Hopefully we'll see somebody start to separate themselves from the crowd."
Senior slot receiver Billy Kemp IV was injured late last season, suffering a broken leg, but is back in camp after missing the spring. Kemp was a valuable cog in UVA's passing game the past two years more as a possession receiver, making big plays, turning short passes into longer gains.
"We're having to manage him because he hadn't played ball in a while, so we're not just going to blow him up in the first three days of practice," Kitchings said. "But the times he's been out there, he's doing what we asked him to do.
"He's done a good job with the ball in his hands, but he's also trying to pick up his learning curve because he missed the spring as well."
Overall, Kitchings said the offensive players have retained most of what they gained during spring drills.
"Practice 1 [this week] was better than practice 15 coming out of the spring," Kitchings said. "So that's growth. The guys look more physical and we're just going to keep stressing them mentally every day, and they're responding."
Related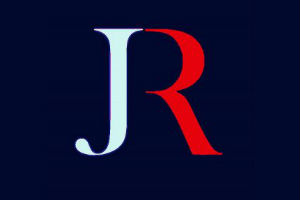 Make a one-time or recurring gift to support JerryRatcliffe.com online below. Your gift is not tax-deductible. Thank you for your support of JerryRatcliffe.com and the "Jerry Ratcliffe Show" podcast!
.