With many parts of the country expecting another dry, sunny spell, environmental organizations are reminding people to protect and care for Ireland's waterways, coastline and marine life.
Vast quantities of rubbish were collected from Irish beaches during last month's mini-heatwave, with 10 tonnes of litter removed in one morning from one Dublin beach alone.
"Those pictures of rubbish on our beaches were pretty shocking, I think they shocked the whole country," said Ivan Donoghue from Wexford Sub Aqua Club.
"It's hard to understand how that rubbish can be brought to a beach, but then can't be brought back and disposed of properly."
Ivan and his fellow divers have a keen interest in protecting the beaches and marine environment in the 'sunny southeast'.
"Wexford Sub Aqua Club was set up 51 years ago in 1971. While our main reason for existence is scuba diving, we became a member of Clean Coasts in 2007. We wanted to give something back to the local community in Kilmore Quay, where our clubhouse is, and the marine environment," he explained.
The club carries out regular litter collections – on land and underwater.
"When we're out on a dive, if we see any rubbish underwater or on the surface that we can safely bring back to shore to dispose of properly, we'll do that. For example, if we're diving and we see something like a plastic bottle, a tin can or fishing weights, we'll stop, pick it up and put it into our dive pockets.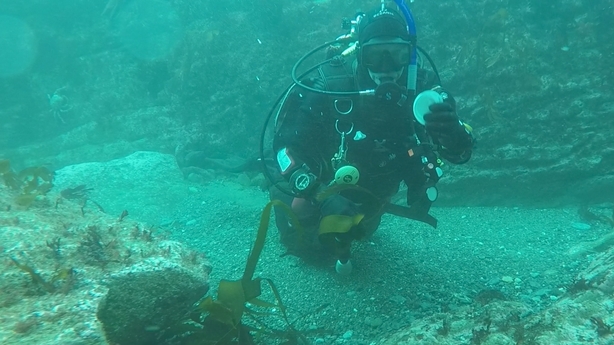 "No one wants to see any rubbish or pollution on a dive, but it does happen. One of the big things we see more and more of now is plastic bags. The problem with these plastic bags is that over time they'll break down into a thousand little pieces. And each of these bits of plastic becomes a microplastic, that's taken in by the fish and eventually becomes part of the human food chain.
"Sometimes when we are diving, we can come across marine litter where we can see that it's actually having a direct effect on the local environment. We can find old lobster pots, which may have been discarded during a storm, which continue to 'ghost fish'. That means they continue to attract lobsters, which can't get out. We work to free them and retrieve the lobster pot from the dive site."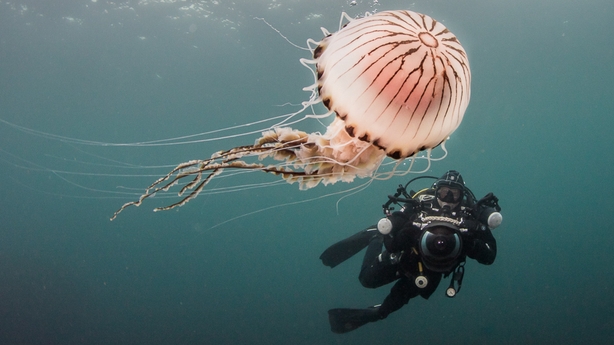 Ivan is a keen photographer and a former winner of the Clean Coasts 'Love Your Coasts' competition.
"When you take photographs underwater, it's great to be able to use those pictures to showcase the beauty of the marine environment. Whether that's to a local photography club or a local organization, or simply putting them on social media. It's a good way to get the environmental message across to people.
"I think it's important that we take responsibility for our environment. It's the only one we have. If we don't look after it for future generations, no one will. Every club, organization or individual has to play their part," he said.
Our 'Climate Heroes' series shines a light on the people who are stepping up to protect our environment and tackle climate change. While these people come from all walks of life, they share a common purpose to drive positive change.