ELLENSBURG, WA – Ryan Backlund, A man in Kittitas Valley set a goal to run the top 50 trails in Washington state to help raise money for a local cancer foundation.
"Cancer touches everyone," said Cathie Day, a board member of the Gretchen Weller Foundation. "I don't think you can talk to any person who doesn't have a friend or family member who's either living with it or has passed from it."
Backlund had his Mother and Father-in-law die from Cancer earlier this year, his dog was recently diagnosed with cancer and his best friend was recently diagnosed with terminal brain cancer.
Not many people can say they have run the top 50 trails in Washington, and Backlund is now trying to check that off his bucket list with a twist. He's running to help donate $15,000 to the Gretchen Weller Foundation.
"I love to set goals when I run I was trying to figure out a new goal, a new challenge," said Backlund. "Going through all this stuff with cancer and family members and friends thought, you know I can put those two together."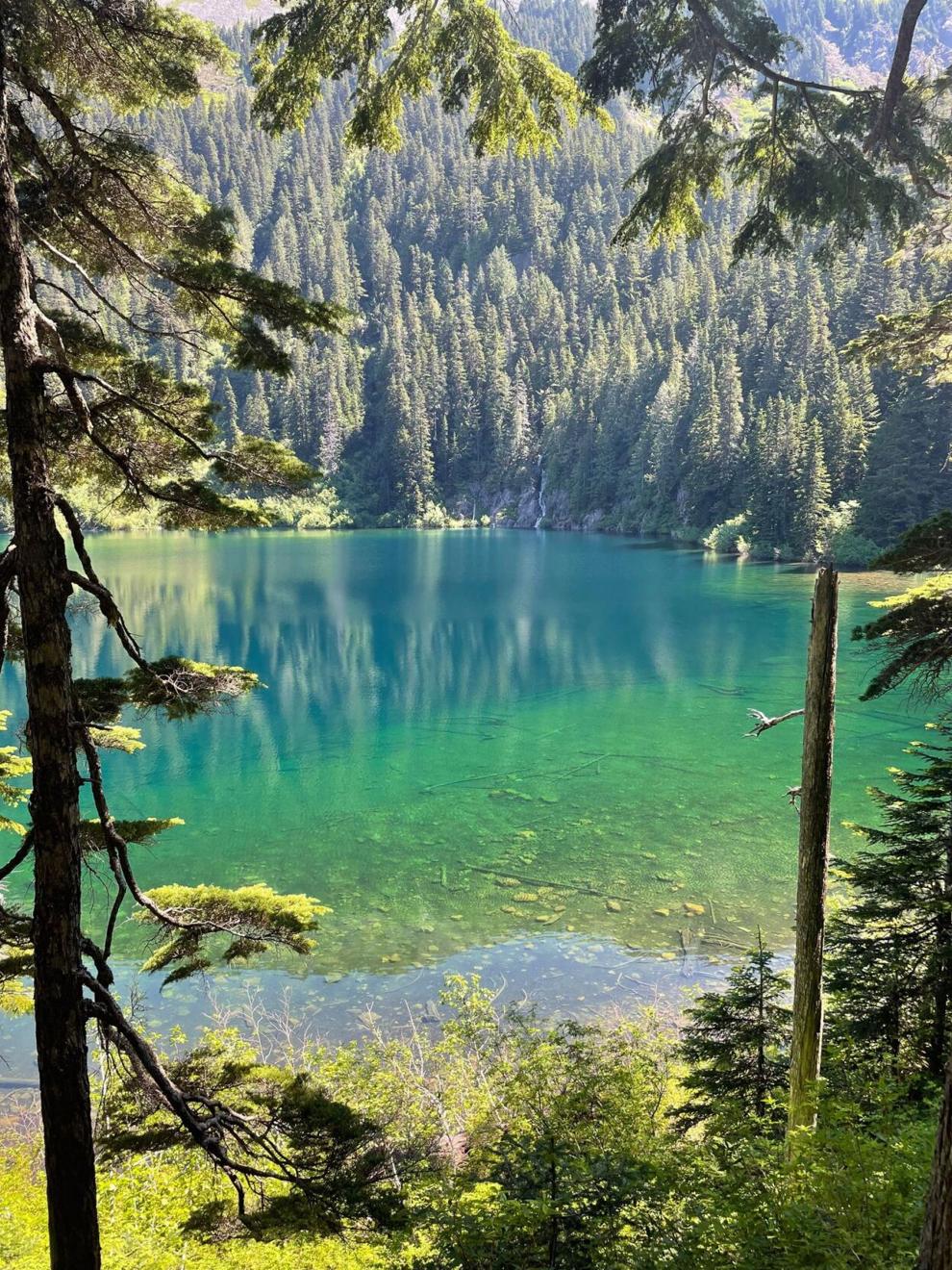 Being a runner, he wanted to help in the only way he thought he could.
"There was just cancer all around in my life," said Backlund. "Impacting us and just trying to think about a way that I can give back and support those people in Ellensburg and the Kittitas that are dealing with that."
His goal is to raise $15,000 to donate to the Gretchen Weller Foundation in Ellensburg.
Cathie Day one of the founders of the foundation told me she is in full support of Backlund and what he is doing.
"That speaks to him but it also speaks to this community of looking at that and going oh heck yes," said Day. "I just think what he's doing is fantastic on multiple levels because he's out doing what he loves but he is then channeling that going to make a difference for a lot of people."
Day told me her brother has cancer so seeing Backlund selflessly raise money, means a lot to her.
"Part of watching someone go through cancer is you're feeling powerless," said Day. "You know I can't go and take a radiation treatment for my friend or someone that I can't go and take the chemo, I can't do anything to take that burden off of their shoulders, but you do you have this desire to do something to help."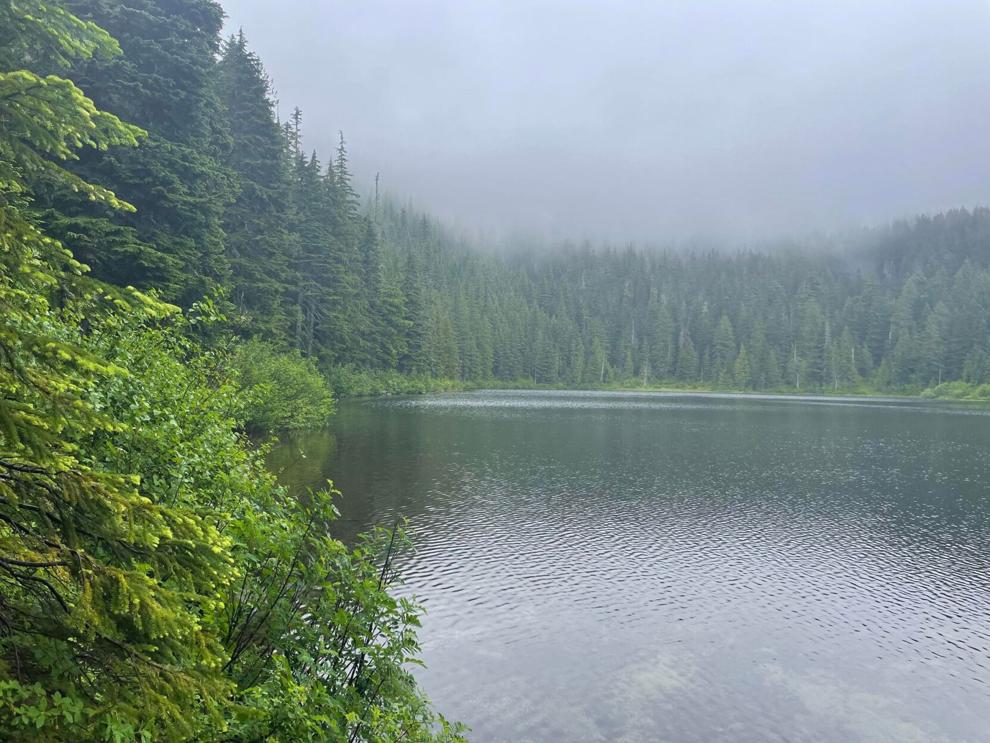 Something that motivates Backlund while he's running on the trails, is imagining his mother and father-in-law running alongside him.
"I think about when I go on some of these trail runs because sometimes I'll be out there for hours by myself, you know? I just think about them being on those runs with me and just being there out there with me," Backlund said.
"I wish they were here I wish I would have done something before but it just didn't come to me until afterwards."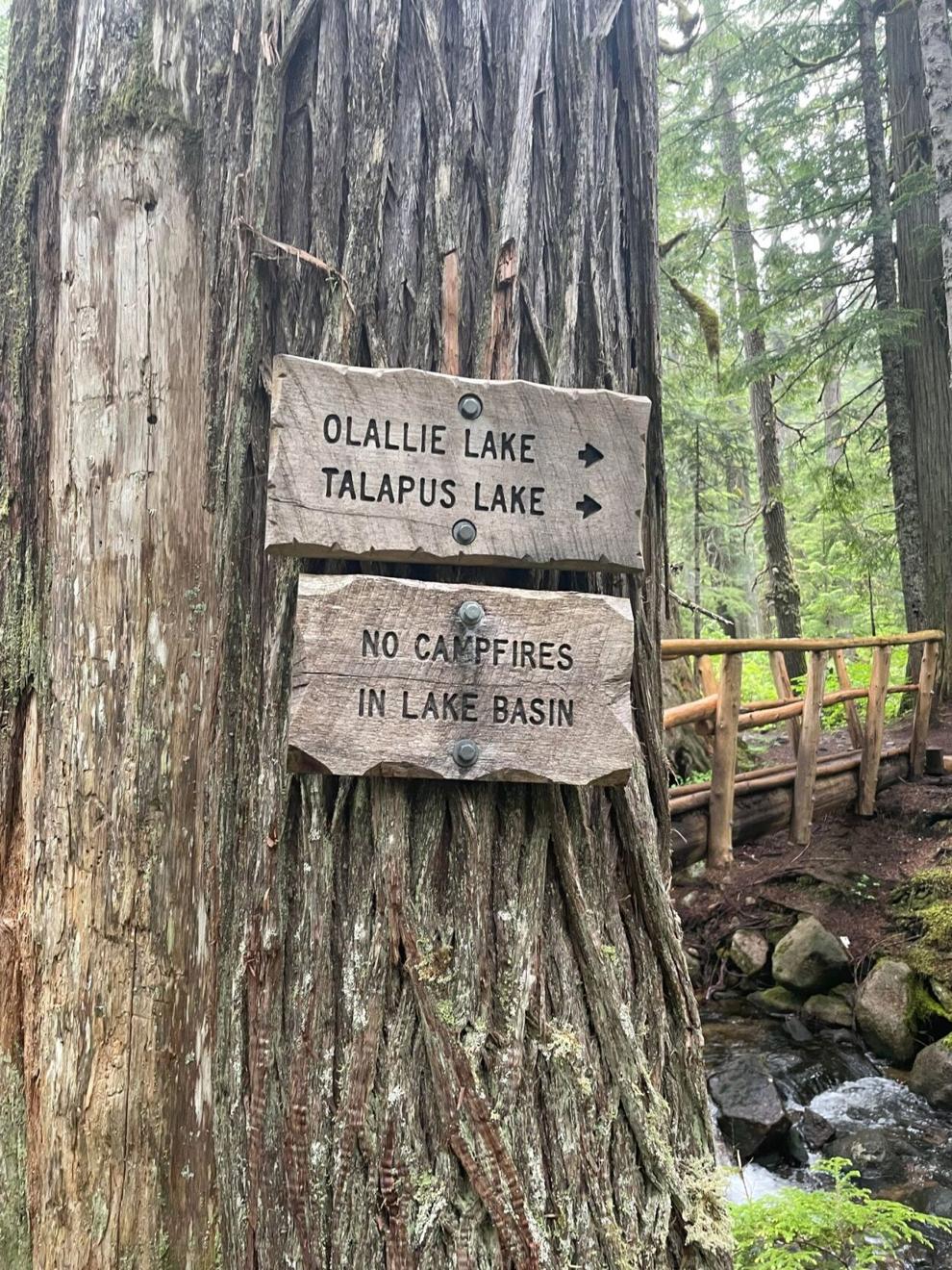 Trails Ryan Backlund has run so far, with commentary from Backlund:
1 of 50: Annette Lake trail.
Roughly 8 miles round trip and about 2000′ of elevation gain.
2 of 50: Icicle Gorge outside of Leavenworth.
Great views and an easy trail without much elevation change. Excellent trail for kids.
3 of 50: Longview Peak at Cougar Mountain.
Roughly 7.5 miles. A nice trail. Great weather.
4 of 50: Packwood Lake Trail.
12 miles and 1800′ (round trip). An amazing trail and the lake is beautiful. Nice, smooth trail. This would be an awesome camping spot.
5 of 50:Talapus Lake and Olallie Lake.
Roughly 6 miles (round trip). Two cool lakes on this trail. Talapus is about two miles in and Olallie is another mile after that.
6 of 50: Franklin Falls.
This is one of my favorites and I can't believe I haven't been here before. Only 2 miles round trip to see an awesome waterfall. Great trail entry. Relatively busy today on the trail.
7 of 50:Spray Park to Mount Pleasant.
The run to Spray Park was awesome but the last 1/2 mile up to Mount Pleasant was brutal. Awesome views and a nice run.
8 of 50: Mount Fremont Lookout Trail.
A fantastic trail up to a great lookout. Amazing views of Mount Rainier. The trail started at about 6400′ of elevation and climbed up from there.
9 of 50: Skyline to Upper Skyline to Golden Gate Loop.
This run started at the Paradise Lodge on Mount Rainier. More amazing views. The trail was pretty technical at the top and there was some snow. Also, very crowded trail.
10 of 50: Myrtle Falls Loop.
A short and easy trail from the Paradise Lodge to the Myrtle Falls.
11 of 50: Silver Falls.
A very cool trail from the Ohanapechosh Campground at Mount Rainier. The campground was really nice and the trail was relatively easy, about 4 miles, with great views of Silver Falls.
Backlund told me he is going off of the All Trails app to find a list of the top 50 trails to run in Washington. Backlund hopes to finish all 50 trails by the end of October.
To donate to Ryan Backlund's cause, click HERE.
.