Carlos Zegarra is the President of the Pan American Judo Confederation and he is a happy president. We met him on the occasion of the third day of the junior World Championships; great opportunity to take stock of the competition, but also of judo throughout the continent.
"I feel really happy and at the same time I feel the great responsibility incumbent on us to develop judo on the Pan American continent. This World Championships for juniors will contribute to that, for sure. Since the beginning of the competition, I have a lot of fun following the tournament but I also know that we have to do everything to make everything ok. In the end, I feel proud because we organized a great event, while keeping in mind our culture. This beautifully organized competition in Ecuador will serve as a benchmark for other countries. The idea is simple: when you want, you can."
The cultural dimension is therefore essential in the approach that the Ecuador Judo Federation and the PJC have had, "Pan-America is a continent of incredible diversity. Imagine that, from the frozen territories of the far north, to the southern end, passing the USA, Central America or South America, the living environments are of an infinite variety. Here in Latin America, whether in Ecuador or in Peru where I come from, we like to show our joy. Smiles are deeply carved on our faces. We love to hug and think as a family. Sharing our traditions is normal. We love full tables, sharing our love and respect for other cultures.
I want our athletes to be proud of who they are and of their culture. The magic of judo is that it is a place for sharing and bringing together people from all over the world. I believe we managed to do that in Guayaquil. On the tatami we can demonstrate our skills, while respecting others."
It is not surprising therefore that Carlos Zegarra sees beyond pure performance, "Shortly before this world championships I was in Cuba, the USA and Peru. As soon as I could I jumped on the tatami. A judo session with young people is a good thermometer to imagine what the future of a country, or even a continent, will look like. In my opinion, there are two paths in judo, even if in the end the two come together. The first is high-level sport, high-level competition, but if you think about it, only a small number of judoka are directly concerned. The other direction is that of judo with social aims.
When we take a closer look at our continent and its disparities, we quickly realize that there are chasms between demographic groups. There are few rich people and many poor. One of the consequences is that delinquency is very common. I see judo as a bridge-builder between all of us. Judo can offer a great opportunity to become a good person. It is not a question here of financial opportunity but of social opportunity.
Once we have said that, we understand that judo is not limited to competition and that is the message that I pass on as often as possible. Judo is truly becoming a universal culture and perhaps a way of life. This is the reason why I always want to visit judo clubs when I travel through the continent. I always ask questions: do you want to become champions? What are you doing for your family? I then explain that becoming a competitor is one thing, but that it is also possible to be a coach, referee, manager or simple fan, even a president like me. I was a high-level competitor and I can say that being a champion is not for everyone and is limited in time, so we have to work for everyone, without exception, because we need everyone."
Coming back to the Junior World Championships, Carlos Zegarra has many reasons to be satisfied, "I'm really happy to see how things have developed and have been put in place. I see the same joy and the same pride in the eyes of the Ecuadorians that I meet, there is a lot of emotion in their eyes because they realize that what they are doing is not just for them, but for the whole world.
So yes, for sure, the challenge was immense. Organizing such an event is never easy and you can imagine what that meant here but the conclusion of all this is that it is possible and what Ecuador has done, now other countries on the continent can do it."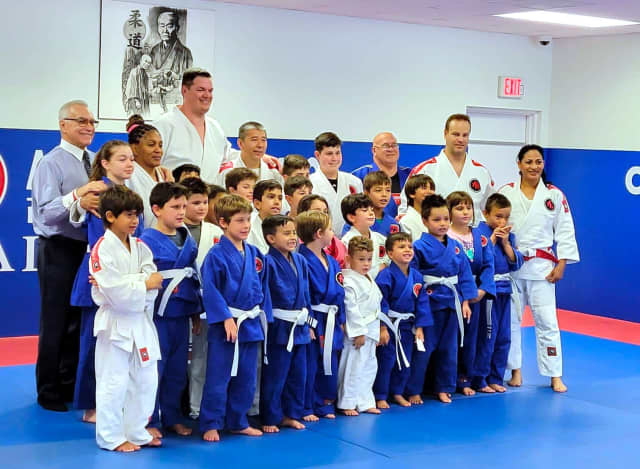 The coming years will be crucial for Pan American judo, "We have started to put in place a real high-level policy in all countries. Paris 2024 is already tomorrow and we are already investing in Los Angeles 2028. Six years are not too many to implement a real strategy. I think that Guayaquil is an excellent platform for the future and a starting point that will allow us to mobilize our judoka. I was very happy to see the performance of Jack Yonezuka (USA) on the second day and of the Brazilians, for instance. We have to build something for these young people who will be the champions of tomorrow. For that we will rely a lot on the IJF. We have to work together.
A few months ago we also organized in Lima, Peru, a refereeing seminar. It was a great success. Each year, we will continue our development. For example, from 2023, as soon as a country wants to organize a senior continental open, they will also have to host competitions for cadets and juniors.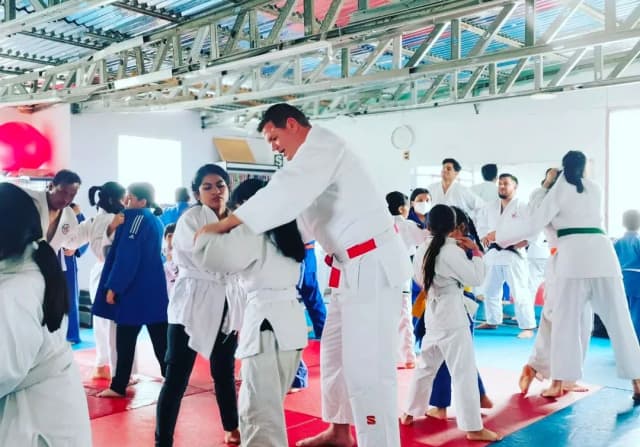 Finally, and this is perhaps what is most important to me, we will continue to work to strengthen the social dimension of judo. I have a personal story that pushes me to do it. In Latin America, more than anywhere else, it is so easy to cross red lines and find yourself embroiled in delinquency. Judo showed me the way. This is the power of our sport. We must promote our values ​​by example. So, as president of the continent now, when I visit a country, I always want to meet the authorities to tell them about us, but also the young judoka, to show them that they too can succeed. We need political support and we need our judoka to understand that they have an incredible opportunity with the chance to do judo.
The crime rate here is so high that the work is immense but it is our reality and our duty as leaders to make our societies better. In judo, from an early age, we learn the culture of compromise and mutual respect. While it is so easy to be tempted by drugs and alcohol, if we can make young people understand that by playing sports and judo we can become good people, we will have taken a big step. The role of the coaches is also crucial and that is why we will work more and more intensively to help them.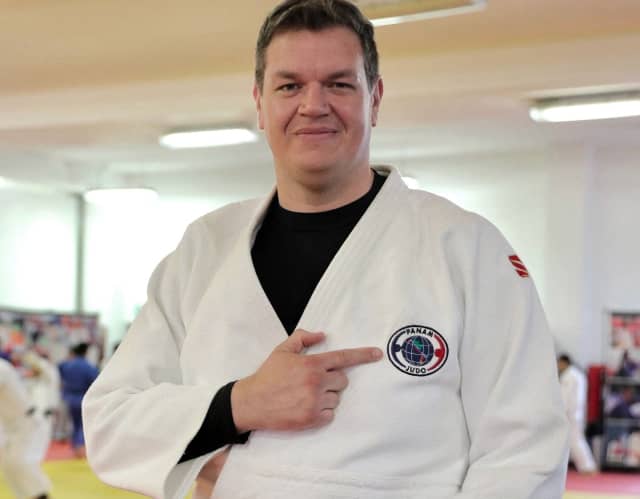 Everything I tell you, I tell you from experience. We need to strengthen our infrastructure and our social programs to better promote our values.
We are a family, a big family that is ready to welcome everyone."
With words like this, there is no doubt that one wants to be part of Carlos Zegarra's judo family. All you need to do is want it.
.