BOZEMAN — Kaegun Williams may still be adjusting to his new football team, but he already has Montana State's 2022 objectives down pat: beat the Griz and win a national championship.
"I don't know much about it yet," Williams said Monday after practice. "But from what I hear, it's a very, very strong rivalry."
MSU hopes Williams continues fitting into its system and culture as fall camp rolls on and the season kicks off against McNeese State on Sept. 3.
With Isaiah Ifanse still out, Williams, who currently sits third on the depth chart, will be among a group of five MSU running backs looking to handle carries by committee.
"Injuries are a part of the game and when one guy goes down, then the next guy has to come up and step up," Williams said. "I think that's something really strong in our room, that the next guy up is going to come in and handle the job right."
Williams transferred to MSU from San Diego State this offseason, announcing his commitment in April. In 27 games with the Aztecs, Williams rushed for 407 yards and one touchdown, along with eight catches for 81 yards. He also spent time on special teams, highlighted by a 95-yard touchdown return against San Jose State in 2019.
And yet, Williams said he was never given the opportunity at SDSU to truly showcase his potential. He said the move to MSU gives him a fresh start, as well as a chance to compete for a national title.
"I kind of knew that was what I wanted to go for when I was looking for a team," Williams said. "And just the core base that they have laid for the foundation is something that we kind of had at San Diego State."
MSU head coach Brent Vigen said last week that Williams' versatility as tailback, receiver and returner helped trigger interest once he entered the transfer portal.
"That was one of the things that really jumped out at us," Vigen said. "You could tell that there was a (feeling from him of), 'I just love playing football.'"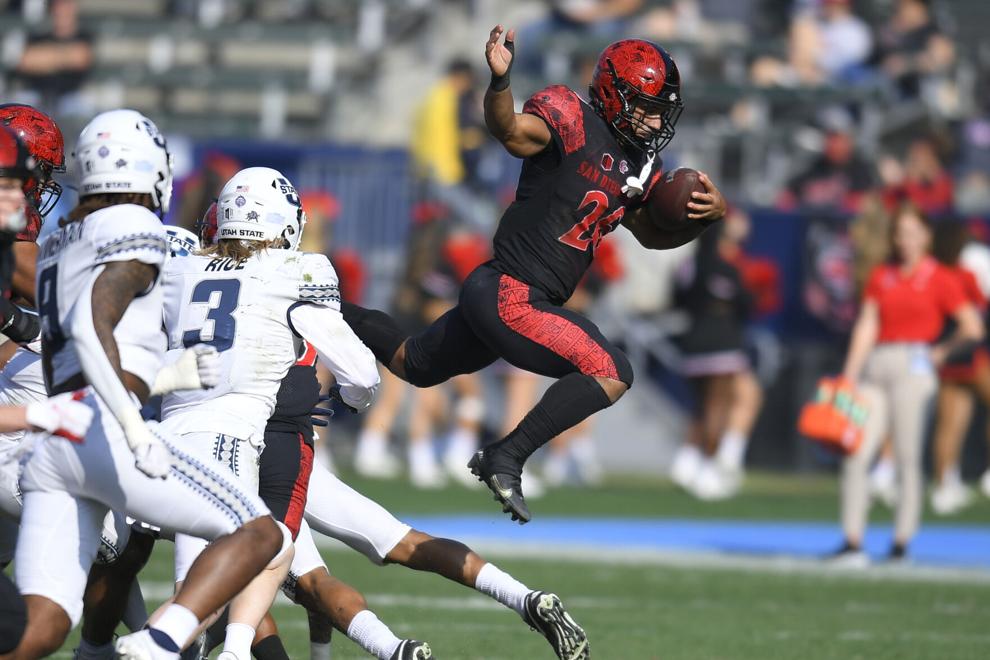 Vigen also said SDSU's running back pedigree in recent years — the Aztecs have had at least one 1,000-yard rusher in 10 of the last 12 seasons — led to Williams not getting as many opportunities in the backfield.
"They recruited him to that school and I don't think they necessarily wanted to lose him," Vigen said. "But I think they saw, 'This is kind of what this transfer thing maybe should be about. He's got one year left and let's let him go. Let's see what he can do in a more prominent role.'"
Williams said it's been a seamless transition, especially with the help of his teammates and coaches. Ifanse has helped him learn the playbook. Elliott puts in extra work with him after every practice. Running backs coach Jimmy Beal — "He's one of the main reasons I wanted to come here," Williams said — has been a valuable resource.
"We catch after practice every day and we're building a real good friendship and a bond," Elliott said. "He's my brother."
Added Williams: "It's a very family-oriented group, so we always have each other's backs. But at the same time, we're pushing each other to the limits. So that competitive aspect is still there."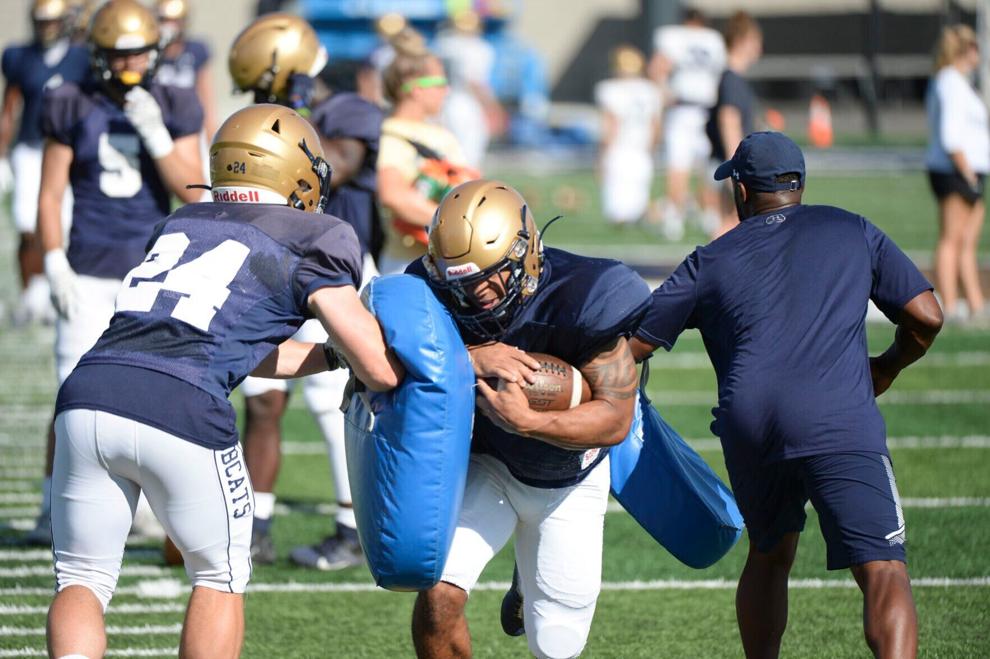 As far as what Williams brings to this team skill-wise, Vigen said the Bobcats' hope is that Williams has "a little bit of everything." Williams has even been catching punts during practice, meaning he could be in the mix alongside Willie Patterson, Clevan Thomas Jr. and Taco Dowler to return kicks this fall.
Some things still remain to be seen as fall camp progresses — such as breakaway speed and Williams' ability to break tackles — but Vigen said Williams, so far, is right on track.
"He's got the ability to start and stop, slow down, speed up, all that," Vigen said. "So he's got good tempo, good rhythm. And as far as with the ball in his hands, I think he's got really good quickness and I think quickness and vision kind of go hand in hand when you have the ball in your hands. And then he's caught the ball well out of the backfield when given the opportunity."
Williams said he's looking to take advantage of every opportunity this season with the Bobcats. That starts by staying healthy and making it to that first game, he said.
But it's also easy to look ahead. Williams is a native of Cedar Hill, Texas, which is about 45 minutes from Frisco: the site of the FCS national title game. As he continues acclimating to Bozeman and this MSU team, he said a potential homecoming down the road is enticing.
"Well, it'd be even more important for a national championship," Williams said. "So in that aspect, it's very exciting to potentially get to go back (and play there)."
.