Gymnastics legend Simone Biles got her start in the sport at age 6 when she visited a gymnasium for her daycare field trip. She came home with a letter from the coaches encouraging her parents to enroll her in classes.
ADVERTISEMENT
Article continues below this ad
Shortly, Biles joined Bannon's Gymnastix, along with her little sister Adria, where she met her long-time coach Aimee Boorman. The gymnastics GOAT trained with coach Boorman for 11 years, and she became one of the primary reasons that the Biles opened their own gym.
Simone Biles' mother started a gym for her daughters
ADVERTISEMENT
Article continues below this ad
In the memoir Courage to Soar, Simone Biles outlines how her mother decided to open up a gym for her daughter's gymnastics training. It started when Biles' coach Aimee Boorman announced her departure from Bannon's Gymnastix. Incredibly attached to her coach, Biles didn't want to train under anyone else and tearfully told her mother of the situation.
So, Nellie Biles went to have a chat with Boorman where she brought up the idea of ​​starting their own gym. The girls could continue working with Boorman and wouldn't have to go to the gym to maintain their relationship. Nellie, who co-owned a chain of fourteen nursing homes in Texas, sold her business to fund the construction of the gym.
However, she found it to be a much more arduous task than she had imagined. "I had no idea how complicated the whole process would be. It wasn't anything like the nursing home business," Nellie shared. Opening nursing homes required renovating established buildings to suit the needs of the new institution, but starting a gym had a lot more considerations and demands.
DIVE DEEPER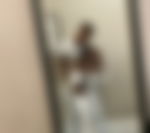 "Suddenly, Ron and I were dealing with city inspectors and county zoning laws; engineers and land surveyors; drainage issues and blueprints and clearing trees and commercial licenses," Nellie listed out. "I cannot tell you how many times I said to my husband, 'If I'd known what we were getting into, we would never have done this.'
Biles eventually parted ways with her coach in 2016
ADVERTISEMENT
Article continues below this ad
Training with Aimee Boorman for 11 years, Simone Biles won 5 medals at the 2016 Rio Olympics, four gold and one bronze. Unfortunately, shortly afterwards, the most decorated gymnast in World Championships history separated from her coach and mentor since she was 8.
Boorman stopped working at the World Champions Center as she moved to Florida so that her husband could pursue a job opportunity. After leaving the Biles' gym, she joined Evo Athletics in Sarasota, Florida, as a staff member.
ADVERTISEMENT
Article continues below this ad
"We were both sad, but [Simone] understands that life moves on and she knows that if she plans to continue in gymnastics… I will always be willing to coach her," Boorman customs duty PEOPLE. "I will be there as a mentor."
WATCH THIS STORY: Classy and Elegant: Simone Biles Drops Hints On Her Wedding With Jonathan Owens