Happy Birthday to the Judo Nomad Project! On 2nd August 2022 it will be exactly one year since I took my bag and left the bus station of Amiens, watching my family waving at me, worried about that crazy challenge I was facing.
According to my calculations, if nobody helped me, I would be able to follow this project for about 18 months but with the kindness and generosity of my sponsors (IJF and Fightscout), private donors and all the people who host me, I know I I'm still safe for another year.
Before going on, let's go back to where I left you last time (CLICK HERE). I told you how Kubra helped me in Istanbul; she also did in Izmir where I met Mesut Kapan who also works with the IJF.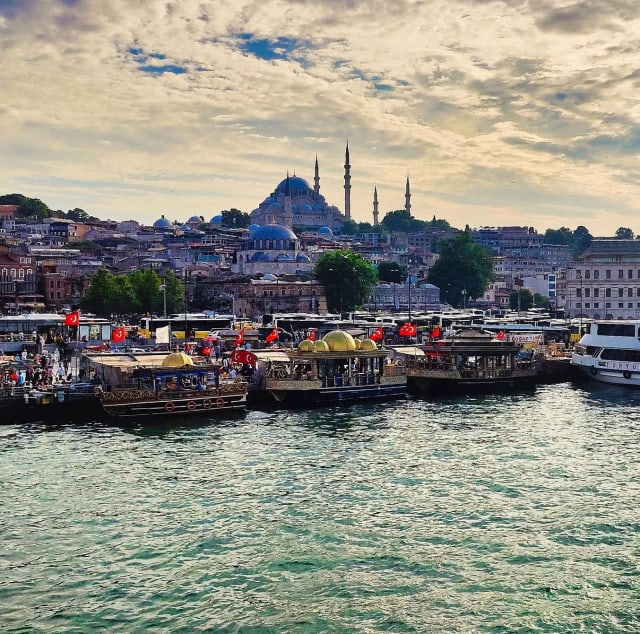 Istanbul, Turkey
Mr Kapan invited me to the regional competition of Izmir. It was very interesting as he organized it like an IJF competition even though it was for young people. It was only one mat but it was very exciting, with ceremonies before and after the contests. Seeing all the children cheering was really nice!
Shortly after that I went to Antalya where I joined some friends who were traveling there and I took some time to discover some Turkish culture. Sometimes, I need a break to enjoy family and friends.
After this I went on a bus to Kilis. It took me something like 18h from Antalya to Adana and 4 more to Kilis. I then realized how huge Turkey is. If you don't know Kilis, it is a special city, known in some circles as the judo city of Kilis. It is special because only 5km away from the Syrian border and the city is mostly refugees.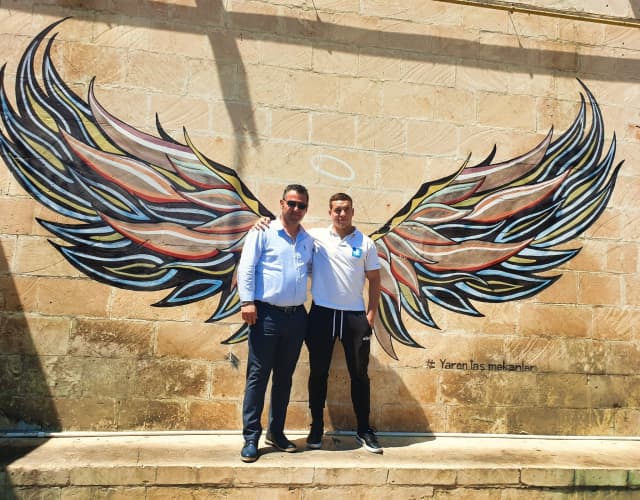 Huseyin and Julien
I was invited by Huseyin Erkmen who is one of the founders of the Judo for Peace project, while Mesut, who I met in Izmir is one of the responsible persons from the Turkiye Judo Federation. For many years, they have been working with the IJF to help Syrian refugees to settle in Turkiye, through judo. This has been a big success so far. You can find the video of my stay in Kilis:
And the IJF one: https://www.ijf.org/news/show/judo-for-peace-turkey-syria-the-film
While I was in the city, I tried to make the best documentary possible. It was very risky to fly the drone in such an area, therefore I decided not to use it but when eating at a restaurant, the owner told me that it was safe to fly over his property. I did but a few seconds later I lost control of it and it crashed further away. When I went to fix it, the engineers told me it was possible that military forces took control of it to crash it.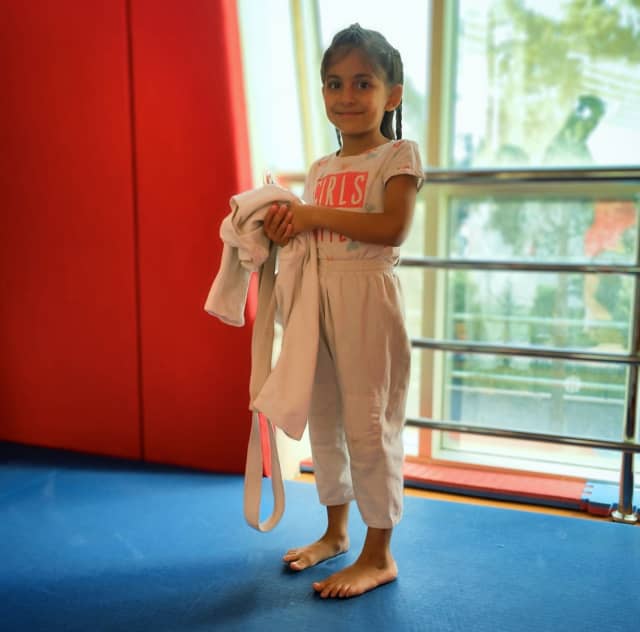 Being a judoka doesn't mean you can't be a princess
The reality of this city was different from my expectations. Of course it didn't feel like being in a tourist's city. I had read on the French government website that it was not recommended to travel in this region, but I felt safer there than in many places in Paris where I used to live. I've had an amazing time with Huseyin and his friends who tried to show me most of Kilis.
I had the chance to meet with Turkish and Syrian judoka and it was good to see that the project works very well. I'm really looking forward to going back to Kilis in the future to see how the project develops.
With my broken drone I had to change my plan. I was supposed to go north to Georgia but decided to go to the only drone repair store in the country, in Istanbul.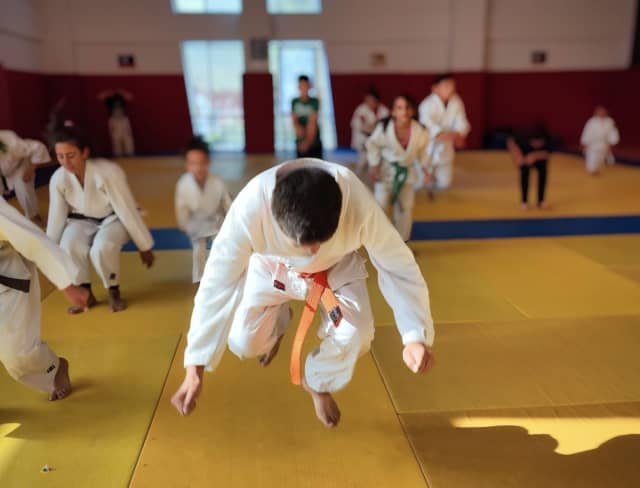 I was lucky to find someone prepared for some couch-surfing who accepted to host me for a week, which became two in the end. I always try to be hosted by locals, to see how people live and I could enjoy that experience again, thanks to Cagla and her brother and friends. I stayed while I waited for my drone to be fixed.
I always feel like good things come from bad things. I had crashed my drone but I built an amazing new friendship. So, with my drone fixed, I decided to skip Ankara and go to Georgia directly.
Cagla told me she had never traveled anywhere outside Turkey. She accepted to host me partly because she is building a van to travel everywhere. I wanted to thank her for the hospitality and I decided to invite her to join me for a few days in Georgia. I was very proud that she accepted to come with me to Batoumi for her first trip ever.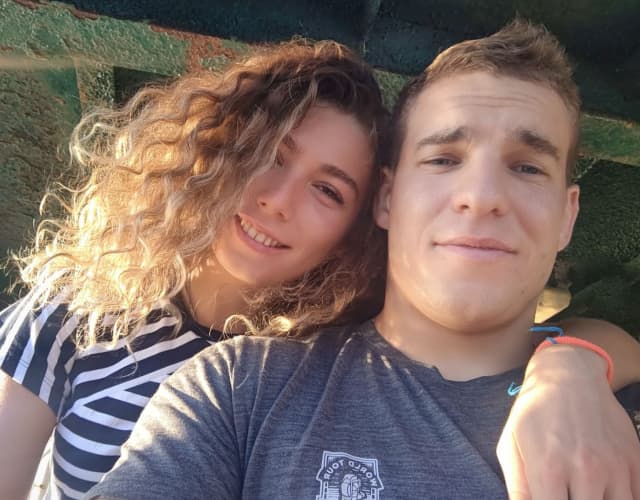 Cagla and Julien
After that lovely part of my journey, it was time to go back to judo and thanks to my contacts I knocked on the right door. Ulker, the secretary of the Azerbaijan Judo Federation, gave me the contact of David, Vice President of Georgian Judo but also a coach. He invited me to Kvareli, where the cadet and junior teams were having a training camp. I was excited to go there.
When I arrived with my big backpack, straight away David told me to come to training. I didn't practice that much in the weeks before, so I was a bit scared of injuries, since I don't fight with high level judoka so much any more.
When I arrived, the training session had already started and a few people looked at me wondering who I was. I spoke with David and the other coach, who told me to just jump in so I did, without filming first, because I didn't want to make people feel uncomfortable.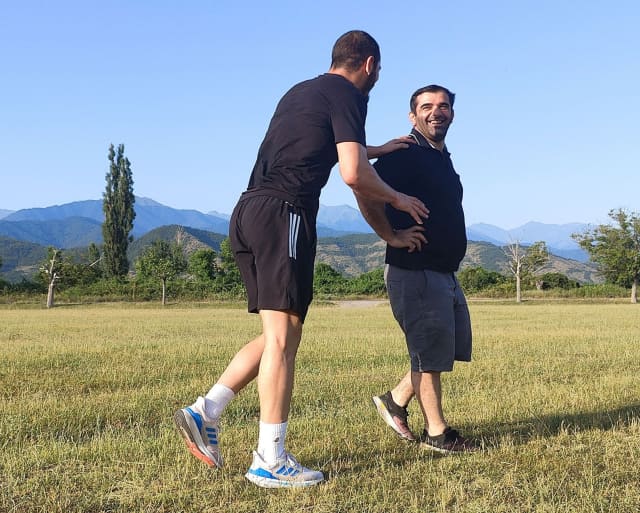 David Kevkhishvili and Lasha Bekauri
I was surprised that nobody came to speak to me or ask for randori. Usually when I'm with a national team, I can barely rest because everybody asks for randori.
Somehow, it reminded me of French or Japanese judo, those countries where judoka are so strong that seeing a foreigner isn't anything special. I was sad about it at first, thinking that I maybe had too high an expectation. I let the day pass and then the second day was a rest day for them. The juniors went to a lake to have some fun and the coach told me to join them and also bring my camera. They were already much friendlier and were curious about the camera. I noticed that some of them spoke French; one was half French and another was hired by the Bordeaux judo team. A few were also speaking English so it became easier to interact.
Much to my surprise, Lasha Bekauri the Olympic champion came for a training session the next day. I met him and started to film while he was training.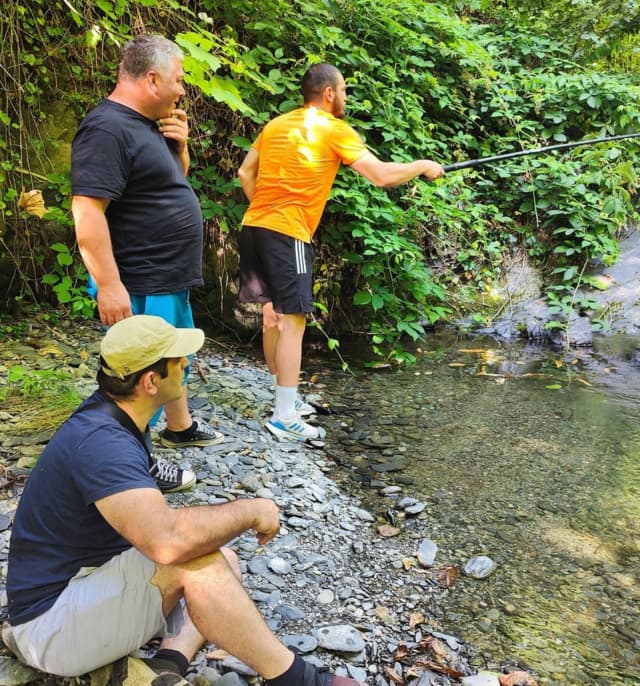 Later I went to the barbecue with the coaches and after some toasts for Georgian churches and for friendship between our countries, we became best friends. The next day, we went with David and Lasha for a fishing day in the mountains near the famous Dagestan. It was just amazing, I believe these were some of the best moments I've ever had. It was all authentic.
I did a nice interview with David who was telling me the secrets of Georgian judo but a few moments later I slipped in the river and lost one of my cameras. We tried to find it until it became dark but there was no way.
The day after, I went to film the young athletes and it was all very different; everybody was very open and wanted to be on camera. Later I filmed Lasha who came for a late private training session. I understood what made him become a champion. He's one of those athletes who only stops when there is no light anymore. Beside that, he's also a great person, very humble. Since he is a big big star in Georgia, he is often stopped by the public and he always likes to give some time to judo fans. After this moment I understood that Georgian culture is one a bit like Japan where you can't just show up and expect everybody to be your friend, you need to make your space first and then you become part of the family, but once you' come in, it's too real!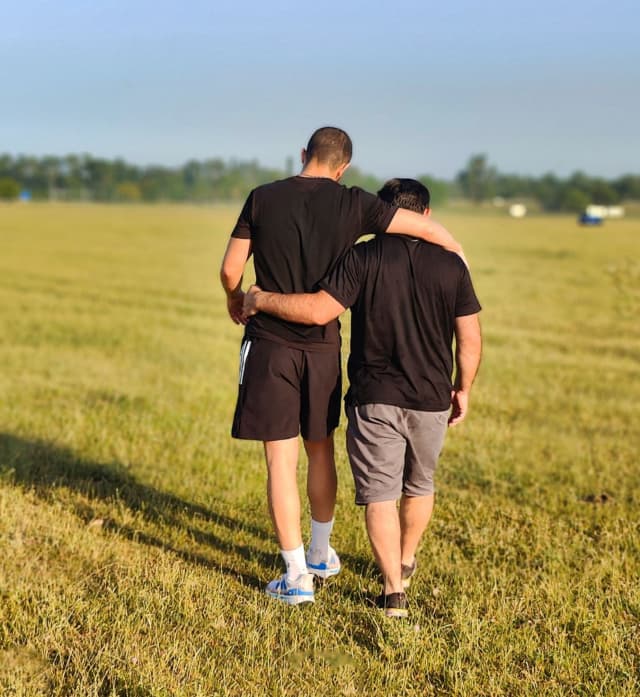 I came back to Tbilisi and as you remember I had broken my drone and lost a camera. The funny thing about the drone is that it wasn't fixed at all. It just flew a few more times before it gave up. I decided to get a new one, but in these regions it's a bit more expensive than in France, so it was better to wait to be in Azerbaijan. The drone isn't priority number one but I had to get a new camera as soon as possible.
I went to a GoPro shop in Tbilisi. I spent $700 plus the drone, so July was a very expensive month. Without my sponsors and donors, that could have been the end of this project. More and more people give, sometimes $1 a month which seems like small change but if a lot of people do it, it becomes big.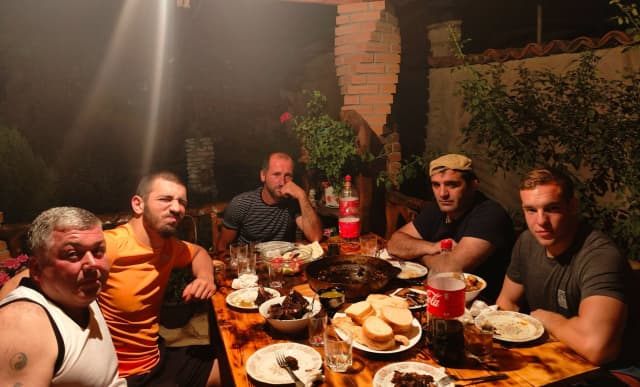 I'm in Tbilisi for now and I'll probably visit Gori to see some more judoka before going to Azerbaijan. Azerbaijan is starting straight away as quite a crazy story, even before I arrive. Since I saw the challenge to go to every country without flying, it can make things complicated. Azerbaijan is one of those countries that still blocks tourists from entering over land due to Covid restrictions.
I contacted Ulker and she arranged a special authorization letter for me to enter, directly from the Ministry of Sport so it's quite a thing!
Now I'm just waiting and enjoying Georgia as much as possible. Stay tuned for the next edition and once again happy birthday to my project!
.